270ksi 9.53mm 7 Wire Pc Steel Strands,Multi-strand Wire,High Tension Steel Cable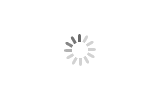 270ksi 9.53mm 7 Wire Pc Steel Strands,Multi-strand Wire,High Tension Steel Cable
Steel Grade:SWRH77B, 82B
Standard:ASTM, ASTMA416, EN10138, BS5896
Place of Origin:Tianjin, China
Type:Other
Application:Construction
Alloy Or Not:Non-alloy
Special Use:Cold Heading Steel
Model Number:1x7
Tensile Strengh:1860MPa
Low Relaxation:2.5%
Usage:Construction Materilals
Packing:Export anti-rust packing
Key word:pc strand
Structure:1*3/1*7
Lead time:7 days
Trade term:FOB, CIF
Samples:Free sample is available to test quality.
Terms of payment: 30% T/T down payment, 70% T/T payable before loading
Packaging Details:Around 3 MTs per coil, and stripped by steel belts tightly, then warpped by PP woven clothes, and reinforced by supporting boards.
PC strands are widely used in pre-tensioning or post tensioning prestressed concrete structure. It is characterized by having no need of room for future expansion and grout, convenient construction, material saving and easily bending etc.
We could offer international standards like ASTM A416, BS 5896, EN 10138 etc.
Coil weight is suitable for cutting around 1-3 tons, other coil weight available as well. Normally strand placed as eye-to-sky when loading. Each coils packed with steel strips and woven bag to protect the strand from damage.
TRS is also capable of producing epoxy-coated strand, galvanized PC strand, PE zinc-coated strand, indented PC strand, spiral-rip PC strand, for various applications.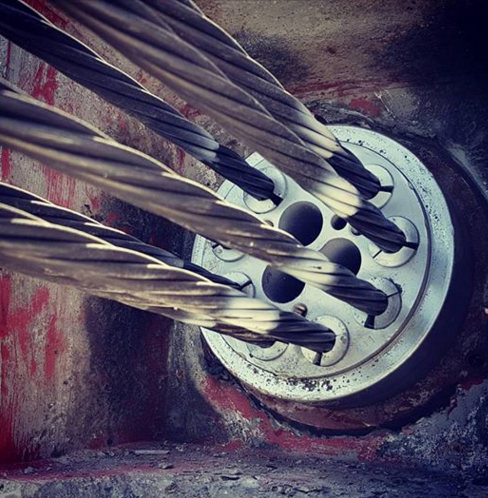 Main Application:
Bridges, high-rise buildings, industrial facilities, warehouses, stadiums, sport complexes, containment tanks, airports, seaports, train stations, railways, subways, monorails, tunnels, dams, reservoirs, above and underground mining operations, foundations etc.
ASTM A416
Grade

Nominal diameter

(In) (mm)

Diameter tolerant

(mm)

Steel area of strand

(mm2)

Nominal weight (kg/1000m)

Minimum breaking strength

(kN)

Min. yield strength

(kN)

Min. elongation

(Lo≥500mm)

1000H Relaxation value %≤

Initial load is 70% nominal maximum load

Initial load is 80% nominal maximum load

250

0.375

9.53

±0.4

51.61

405

89.0

80.1

3.5%

2.5

3.5

250

0.438

11.1

±0.4

69.68

548

120.1

108.1

3.5%

2.5

3.5

250

0.500

12.70

±0.4

92.90

730

160.1

144.1

3.5%

2.5

3.5

250

0.600

15.20

±0.4

139.35

1094

240.2

216.2

3.5%

2.5

3.5

270

0.375

9.53

-0.15 +0.65

54.84

432

102.3

92.1

3.5%

2.5

3.5

270

0.438

11.11

-0.15 +0.65

74.19

582

137.9

124.1

3.5%

2.5

3.5

270

0.500

12.70

-0.15 +0.65

98.71

775

183.7

165.3

3.5%

2.5

3.5

270

0.600

15.24

-0.15 +0.65

140.00

1102

260.7

234.6

3.5%

2.5

3.5
BS5896
Type

Nominal diameter

(mm)

Tolerance

(mm)

Steel area of strand

(mm2)

Nominal weight (kg/1000m)

Tensile strength

(kN)

Min. breaking strength(kN)

Specified

Characteristic

0.1% yielding load

Load at 1% Elongation Lo≥500mm

Min. elongation

(Lo≥500mm)

Relaxation value 1000h

%≤

60% Initial load

70% Initial load

80% Initial load

7-wire standard

9.3

+0.3/-0.15

52

408

1770

92

78

81

3.5%

1.0

2.5

4.5

7-wire standard

11.0

+0.3/-0.15

71

557

1770

125

106

110

3.5%

1.0

2.5

4.5

7-wire standard

12.5

+0.4/-0.2

93

730

1770

164

139

144

3.5%

1.0

2.5

4.5

7-wire standard

15.2

+0.4/-0.2

139

1090

1670

232

197

204

3.5%

1.0

2.5

4.5

7-wire super

9.6

+0.3/-0.15

55

432

1860

102

87

90

3.5%

1.0

2.5

4.5

7-wire super

11.3

+0.3/-0.15

75

590

1860

139

118

122

3.5%

1.0

2.5

4.5

7-wire super

12.9

+0.4/-0.2

100

785

1860

186

158

163

3.5%

1.0

2.5

4.5

7-wire super

15.7

+0.4/-0.2

150

1180

1770

265

225

233

3.5%

1.0

2.5

4.5